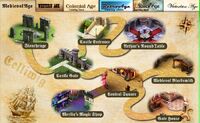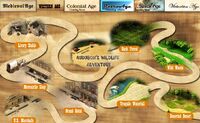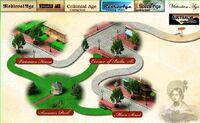 Virtual Family Kingdom is home to a variety of special ages throughout history. It features live and beautiful scenery to depict the times of certain periods in time. The Western Age is a very dry desert scene with many cacti to revive the old western feel. Each land features rooms and various settings which would be common in the era. To navigate yourself through these lands, you can use the special VFK map. Just walk on the name of the place you wish to go to, and you are instantly transported there. The maps are constantly being updated to add more lands/rooms.
Areas/Ages/Lands
Edit
Ad blocker interference detected!
Wikia is a free-to-use site that makes money from advertising. We have a modified experience for viewers using ad blockers

Wikia is not accessible if you've made further modifications. Remove the custom ad blocker rule(s) and the page will load as expected.